->
十月据说是什么什么妇女乳房癌症月,处于纪念的原因,许多网站都用上了粉红主题Pink for October,让我们重视女性的乳房健康。
在这里看到的不错的13个分红主题,其实呢还有13个的,这里就先给出这十三个我比较喜欢的。
Diary of a Website did the design for the main Pink for October site this year and used the same theme for her site. Very nice!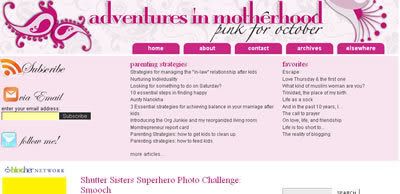 A little paisley and a little pink makes Adventures in Motherhood very eye pleasing.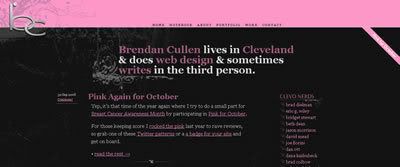 Brendan Cullen does a nice job with the black and pink – I like how the footer is tied into the design as well.
I love the combination of the vertical stripes and the simple layout on the interior of SourceWave.net.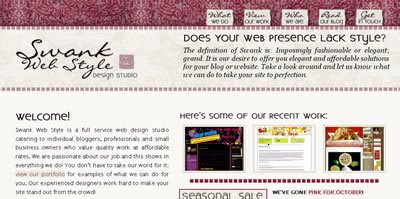 Swank Web Style always has something fun in the works – including their Pink for October look.

I love this shade of magenta! Blissfully Aware takes pink to the extreme.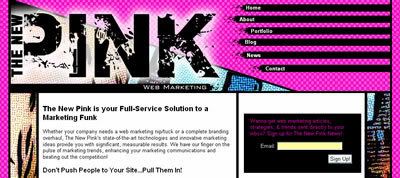 Retro comic book funk is the best description for The New Pink – love it!
Anidan Design takes a very minimalistic approach that really works!
A little bit of sass and professionalism rolled in to one gives MarnieB my vote.
ScribbleScratch made my favorites list last year and has a new design this time around – she also has quite a few pink WordPress themes available for download.
Bonita in Pink has done an amazing job of customizing my favorite Adii theme. Very striking!!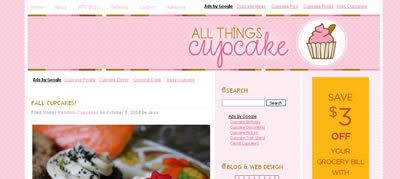 Who can resist a cupcake? This is one of Scribble Scratch's yummy designs.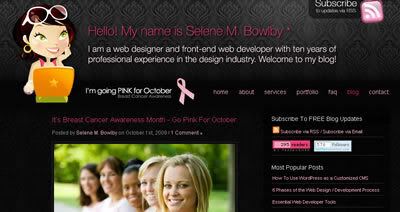 One of my design pals, Selene of iDesignStudios, gave her normally pink design an extra bit of punch for October.
如果您有一个最喜爱的粉红十月的设计,请考虑一分钟,拿出来一起分享,让我们知道你的设计。
Subscribe to
LoveBlogEarn Receive (Blogging tips and Marketing news )!
1>海外主机
$3.29/月,用HawkHost优惠码

July 2014

,优惠40% ,等于$23/年无限主机.
*转载原创文章请注明,转载自:"Love Blog Earn"[
http://www.loveblogearn.com
]*注明本文链接:
http://www.loveblogearn.com/2008/10/16/13-beautiful-pink-for-october-site-designs.html
/trackback